Blog
Fallen Comrade Table — We Remember
Posted by Sherry on May 29, 2017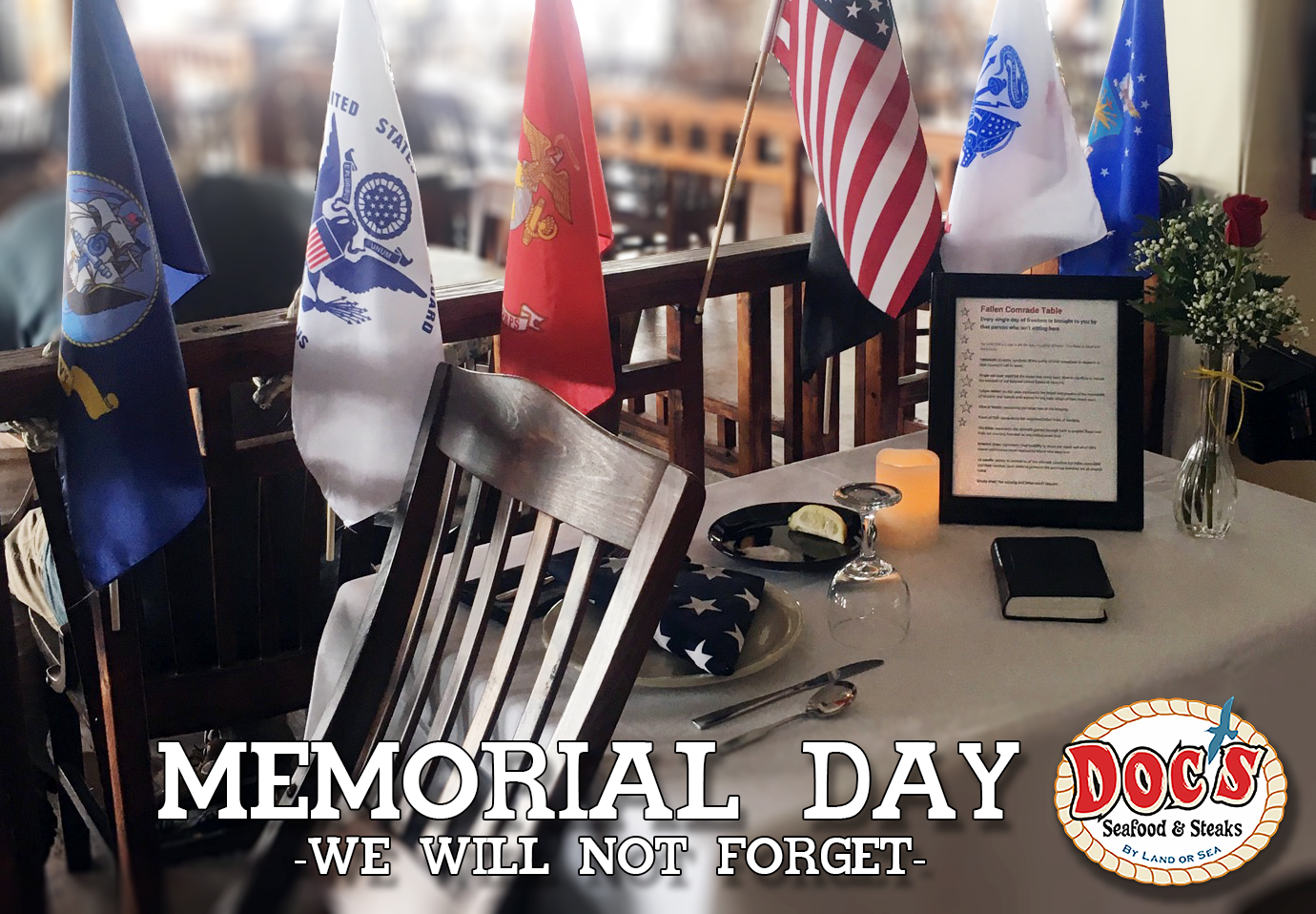 The table that you see is set for one, in a place of honor. This table is filled with symbolism.
Tablecloth is white, symbolic of the purity of their intentions to respond to their country's call to arms.
Single red rose signifies the blood that many have shed in sacrifice to ensure the freedom of our beloved United States of America.
Yellow ribbon on the vase represents the hopes and prayers of the thousands of families and friends who waited for the safe return of their loved ones.
Slice of lemon represents the bitter fate of the missing.
Pinch of salt symbolizes the countless fallen tears of families.
The Bible represents the strength gained through faith to sustain those lost from our country, founded as one nation under God.
Inverted glass represents their inability to share our toast and all of life's hopes and dreams never realized by those who were lost.
Lit candle serves to remind us of the ultimate sacrifice our fallen comrades and their families have made to preserve the precious freedom we all cherish today.
Empty chair the missing and fallen aren't present.
Come Enjoy Valentine's Day with Us!
Posted by Sherry on February 3, 2017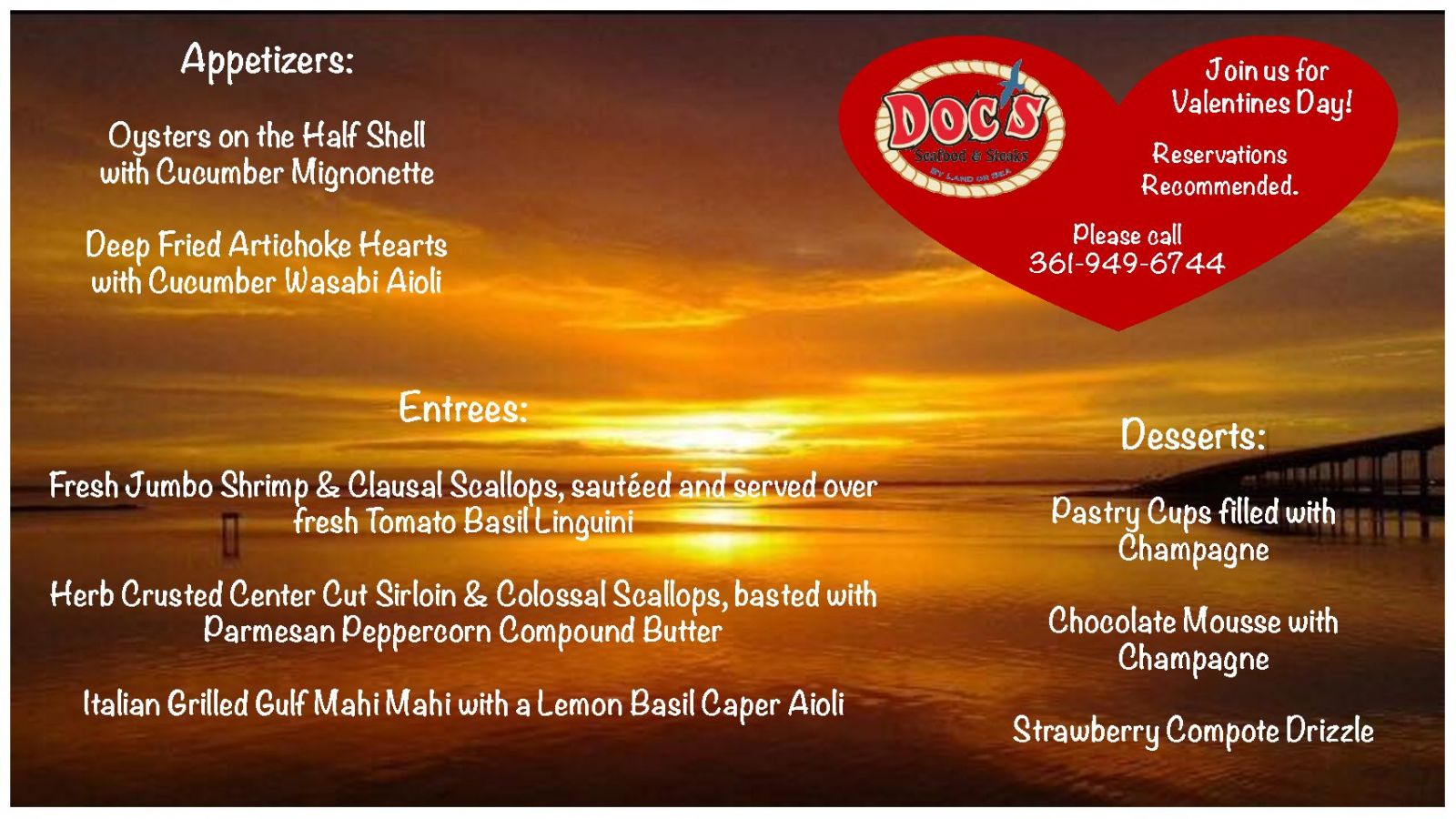 This Valentines Day enjoy a breathtaking sunset and a dinner we've put together like none other! We are the only full-service restaurant on Padre Island where you can sit back, relax, sip on a drink and enjoy our one-of-a-kind view of a spectacular sunset overlooking the Intracoastal Waterway! Contact us now to make your reservation at Call Doc's Seafood & Steaks at (361) 949-6744.