The Waterline at Doc's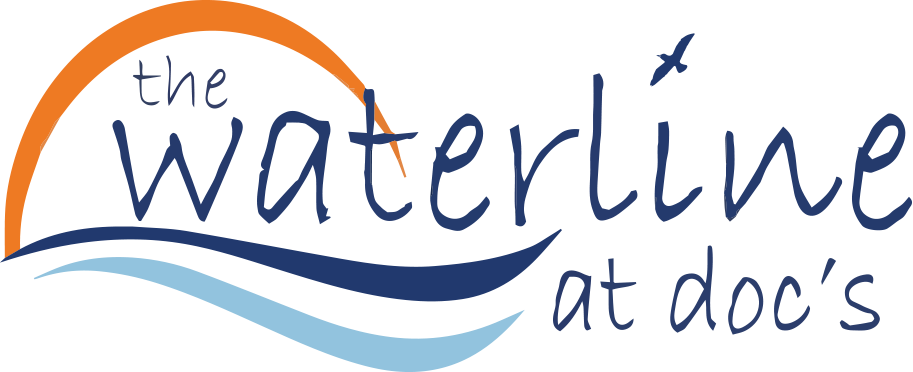 Are you looking for a beautiful space to host your private event? The Waterline is the perfect private event waterfront restaurant!
Located on the 1st floor, beneath Doc's Seafood, we are a special event and live music venue. We can seat over 500 guests and offer a variety of catered cuisines, a full bar and the most beautiful sunsets on the Laguna Madre, all, in an open air, casual environment. We offer buffet style service for fishing tournaments, weddings, receptions, birthdays, celebrations of life, company functions, business meetings and sport team dinners, to name a few.
At The Waterline, we are all about the food. Whenever possible, we source fresh, local ingredients. Our local and fresh fare is perfect for any event, from a birthday or graduation party to a rehearsal dinner. Stunning waterfront views set the mood to create a memorable occasion. We work with you to create the perfect special occasion — no detail will be left to chance!



If you like the view from Doc's ... wait til you see The Waterline at sea level!
Are you searching for perfect seafood in Corpus Christi and a picturesque bar and grill location for your next event? Do you want delicious food, live music and gorgeous sunsets? Let us help you make your next event spectacular!
For catering/event of 40+ people, please stop by The Waterline or give us a call at (361) 949-7233.
For a party of less than 40 people, please call Chris at Doc's at Call Chris at Doc's for catering and events for less than 40 people at (361) 949-6744.

Burger Bar | $16/ps
½ lb all beef patty served with sliced cheese, lettuce, tomato, pickles, onions & 2 sides.
BBQ Hoedown | $20/ps
Chicken & sausage bbq served with pickles, onions, bread, bbq sauce & 2 sides.
Mexican Fiesta | $22/ps
Beef & chicken fajitas and grilled veggies served with Pico de Gallo, shredded cheese, chips/salsa/queso, flour/corn tortillas & 2 sides.

$2 more per person to add shrimp
The Fisherman | $28/ps
Blackened redfish and grilled shrimp skewers served with Vera Cruz sauce & veggies over white rice.
Hawaiian Luau | $30/ps
Braised pork shanks and seared yellowfin tuna served with green beans & Polynesian fried rice.
SIDES
Pinto Beans
Spanish Rice
White Rice
Potato Salad
Cole Slaw
Potato Chips
HORS D'OEVRES
Teriyaki Glazed Meatballs
Assorted Flavored Wings
Pork Shanks
Chips /Salsa /Queso
Pulled Pork Sliders
Bacon-Wrapped Jalapeños
Bacon-Wrapped Quail
Pulled Pork Street Tacos
Veggie Tray (serves 25-30) $25
Fruit Tray (serves 25-30) $25

Prices based on number of people served
DESSERTS
Apple Cobbler (serves 25) $25
Peach Cobbler (serves 25) $25
Brownie Sheet (serves 25) $30
Cookie Tray (serves 40) $25
Docs: Jerry Ward
November 30, 2023
6:00pm - 9:00pm
Docs: AJ Cruz
December 19, 2023
6:00pm - 9:00pm
Docs: Billy Snipes
December 27, 2023
6:00pm - 9:00pm
Docs: Jerry Ward
December 29, 2023
5:30pm - 8:30pm
Docs: The Gann Band
December 31, 2023
1:30pm - 4:30pm